---
Genie On The Cloud – Genie Support
---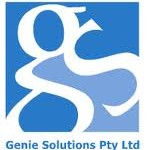 Whether you are a new start-up clinic looking for a state-of-the-art IT setup, or an established business looking to upgrade to a newer infrastructure, REND Tech Associates can help you host your clinical applications on the cloud.
Accessing Genie on Cloud for Health is possible now, which has allowed hundreds of health professionals all around Australia reduce their costs, frustrations and ultimately eliminate liabilities associated with older outdated technologies.
Future-proof your business & enjoy the power of the cloud
Why Genie on the cloud?
Genie on Cloud for Health removes the need to purchase, set up and maintain an expensive in-house server. The benefits of Genie on the cloud include reliability; access from anywhere, cost reduction and most importantly, an enhancement of the user experience.
Health professionals who access Genie on the cloud enjoy a reliable, secure and user-friendly experience. Without the need to install additional software on your computer, you can access your patient data from any internet-enabled device with absolute security.
How does it work?
By creating a complex environment made up of data centre resources, software platforms and security policies, we allow health businesses to access their clinical applications via this cloud platform. We call this complex environment Cloud for Heath.
For the end user, they open their browser, log into a secure portal and from there launch Genie and access their patient data.
What About The User Experience?
Cloud for Health users the enjoy the speed and reliability that is expected of high-end network implementations. Genie behaves in the same way and the user does not notice any changes in the user experience or any loss of functionality.
What are the costs?
The beauty of cloud computing is that you only pay for what you use. Whilst traditional IT setups require you to purchase install and maintain expensive servers, with cloud computing this is not necessary.
Cloud for Health allows affordable monthly fees per user. In other words, whether it's one user or a hundred, the costs are per user. Prices range from $99 per user per month to up to $250 per user per month.
The price depends on the number of users and scope of the project.
What about backups & Security?
One of the main reasons why health professionals use Cloud for Health to host Genie is peace of mind, especially when it comes to backups and security, which are essential when dealing with patient data.
Your clinical data is backed up every night and each backup is stored for 30 days before automatic deletion. Your data is also protected by a complex security process, including enterprise-grade routers, verification policies and more.
Genie On Cloud For Health FAQ
---